Meaningful Moments Company
A planner company with the Jewish woman in mind. We sell self-growth planners, notepads, and journals so you can plan to be your best self. Search for our best seller Jewish planner, The Mindful Moments Planner
Making ordinary moments matter
Life is busy. In the hustle and bustle of life it is easy to forget about what's important. Take time to write your thoughts and plan for what's important to you. Take time to find meaning in even the ordinary moments of life. With the help of our Mindful Moments Planner, reflect, make goals, and plan to live as your best self.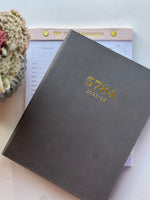 Simple Moments Planner
A simplified way to plan. All the essentials with out all the extras.
Shop Now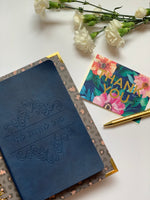 NEW! Grateful Moments Journal
A Gratitude journal made for the Jewish woman! With words of Tehilim throughout the journal, the Grateful Moments Journal is meant to inspire connection and appreciation to Hashem for everything we are given in life. Take time now to show appreciation. Take time to have a grateful moment.
SHOP NOW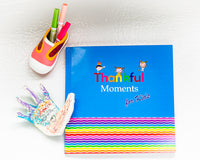 Thankful Moments for Kids
Let's help our children build the habit of gratitude at a young age! The Thankful Moments journal was created with young children in mind. Filled with coloring pages, stickers, and space to draw and write out gratitude, this journal is sure to please!
Shop Now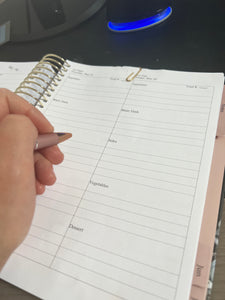 Testimonials
I love The Mindful Moments Planner because it really fits my life as a busy Jewish mom. It helps me feel more organized; make, set and reach goals; as well as be thoughtful and intentional with my Jewish observance. I highly recommend this amazing planner!

Elisha B.
I love that this planner combines elements that pertain to varied parts of my life - from pages to plan holiday meals and shopping to spiritual planning and reflection and everything in between.

Rivky G.
I always liked to plan things out and keep my schedule organized, but now with this planner I can do so in a meaningful way too!!! With great insights and thought provoking ideas, it's the perfect combination of organized and full of meaning! Thank you!!

Ayala B.
I love how this planner is self reflective and goal oriented. It helps you to focus more on the things that often get pushed to the side, those things that bring you joy.

Elyse N.
My favorite parts of this planner are the holiday planning pages. Each holiday has pages that are specific to that holiday and will make this year's planning more organized and efficient.

Rivkah G.
Add customer reviews and testimonials to showcase your store's happy customers.

Author's name
This section doesn't currently include any content. Add content to this section using the sidebar.